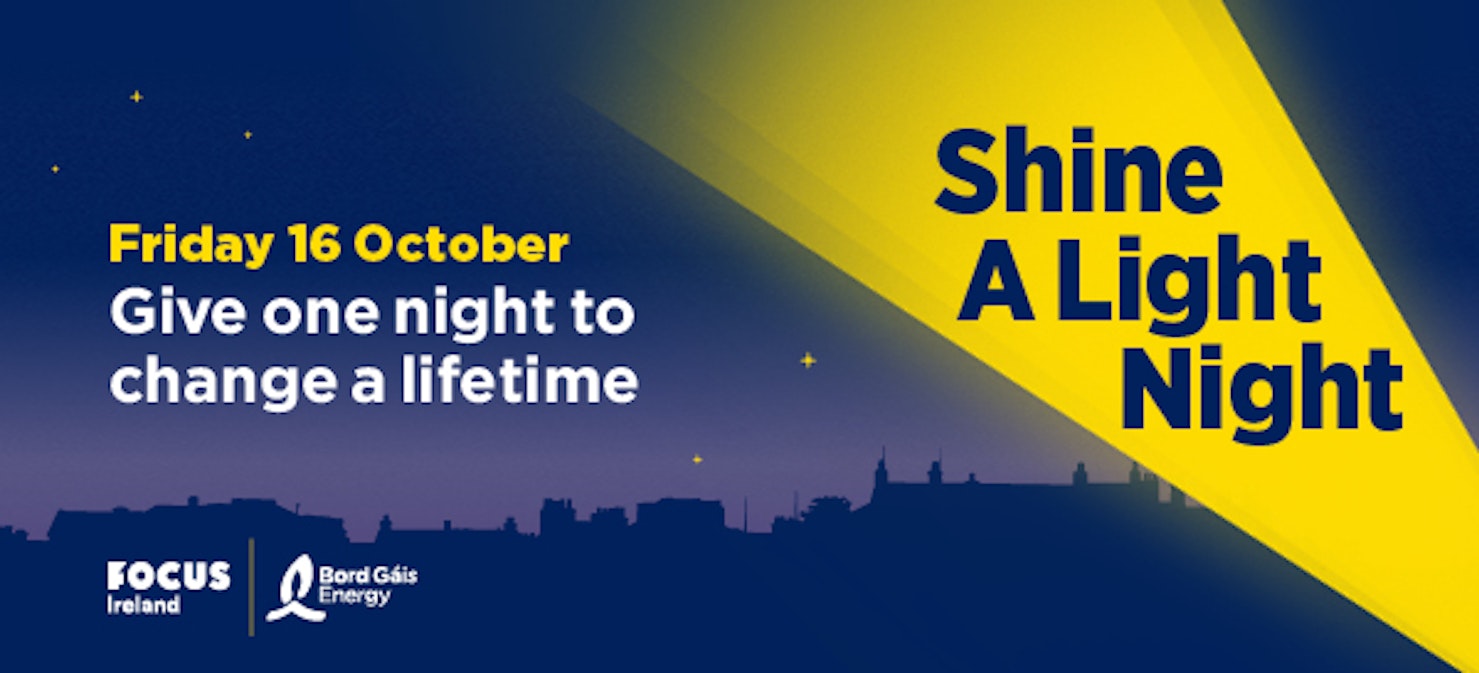 Focus Ireland has always been fortunate to receive overwhelming support from the business community to support people who are experiencing homelessness. As the homelessness crisis continues amidst a public health emergency, we need your help more than ever.
8, 702 people are homeless in Ireland.

2,620 are children.

Since the COVID-19 public health emergency in March, Focus Ireland have moved 531 families and 1,146 children out of homelessness nationwide.
With your support Focus Ireland can move a family out of homelessness into a secure home of their own. We reach families who are facing critical situations early to help prevent them from becoming homeless. We also offer long term solutions to people experiencing homelessness to ensure they do not re-enter homelessness.
Sign up with your company and join us, Bord Gais Energy and many our company supporters below on Shine A Light Night 2020!
Focus Ireland & Bord Gáis Energy
Bord Gáis Energy has been supporting Focus Ireland since 2015 and 2020 marks our second year of the sponsorship of the fundraising campaign Shine A Light Night.
Over the last five years, Bord Gáis has learned the importance of giving back to those who need our help most, with our employees, stakeholders, and customers joining us in volunteering efforts – something which has proved incredibly important in creating a meaningful CSR partnership with Focus Ireland. The collective efforts of these groups have raised over €5.2 million through the Shine A Light campaign and Bord Gáis Energy has committed more than €2.4 million to help combat family homelessness.
Together, with the support of Bord Gáis Energy and your amazing fundraising, we're aiming to raise €1.3 million in 2020 to support people experiencing homelessness across the country.